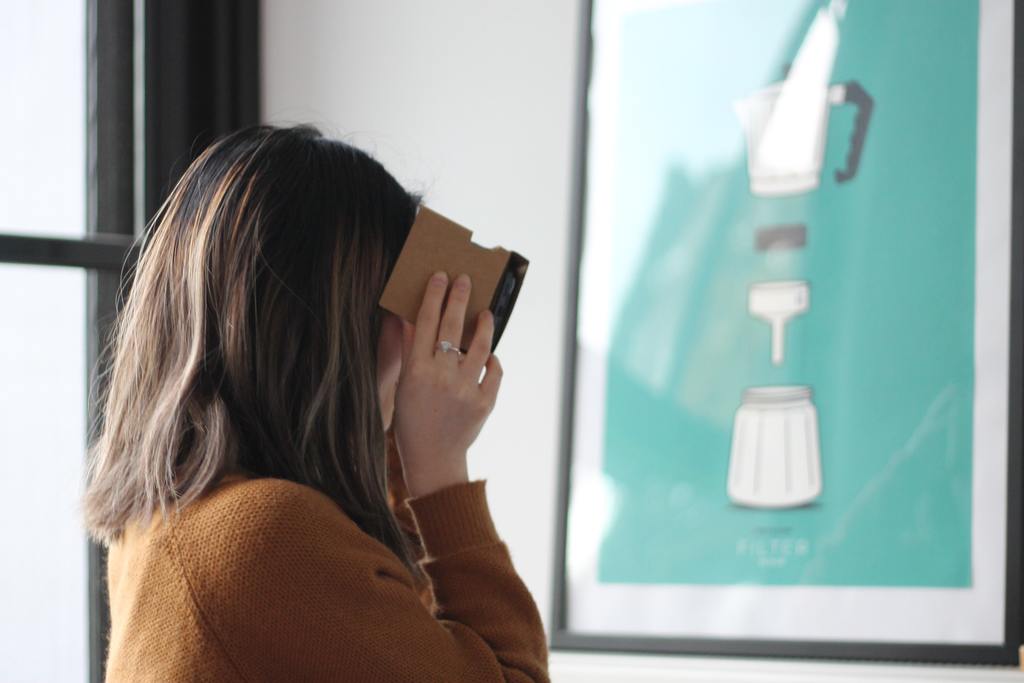 If you're missing the Innovation Station, you're not alone. Here are a few ways you can experiment with makerspace technology from home!
Did you know you can enjoy Virtual and Augmented Reality experiences from your smartphone? You can either use a cardboard VR viewer (which you can order online for less than $10!) or just use your phone by itself. These VR, AR, and 360° video experiences are a great way to explore the world when you feel cooped up inside. You can learn about the natural world, explore places you've never been, and even ride roller coasters and water slides. Some free resources include:
Whether or not you have access to a 3D printer, you can still use this time to experiment in Computer Aided Design (CAD) programs! These programs allow you to create original 3D models, which can be printed in the Library's makerspace at a later date. The following are some free programs we recommend:

Tinkercad: the most beginner-friendly; provides basic shapes to use as building blocks to create your 3D model
Blender: a more advanced, open-source program for creating and editing 3D models
Autodesk Meshmixer: another more advanced creation and editing software
You can find video tutorials for each of these programs on our Makerspace LibGuide!
Follow LNDL on Instagram! Every week, we're posting low- or no-tech crafts and activities you can do from home, so stay tuned! Find us at @lndlibrary.