Finals can be a stressful time. Take a break from your work with the events and food in the library during Spring finals!
Check out the events in the library this week:  
Coffee & Cookies 
5/3 1-4 pm 
LNDL Gallery 
Free coffee and cookies, from the library!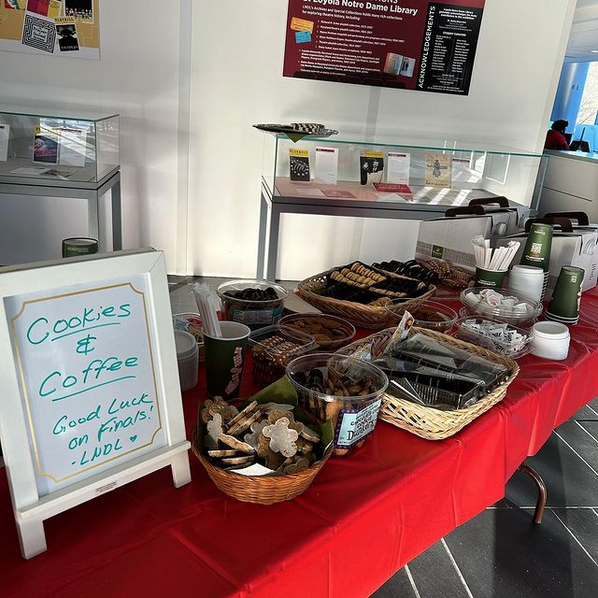 Create-A-Critter
5/3 6-7 pm
Register for Create-A-Critter
Make a stuffed animal and decorate accessories.
Finals Fuel Cart
5/4, 6-9 pm
LNDL Gallery
Snacks and beverages from Parkhurst will be available for purchase.
Studying in the library? Take a break from your work to check out the ongoing activities:
Zine Zone
Collage materials will be available to create zines or collages. A handful of zine kits will be available to make outside of the library.
Craft, games, activities table
The first floor of the library will feature crafts and activities such as coloring books, origami kits, Lego kits, Magna-Tiles, Jenga, crossword puzzles, jigsaw puzzles, etc.
Video game station
A video game station will be set up on the first floor of the library.
Tea & snack station
Tea, fruit, granola bars, and candy will be available near the Help Desk.