Please join us in welcoming our new Operations Manager, Lorena Dion, to the Loyola Notre Dame Library!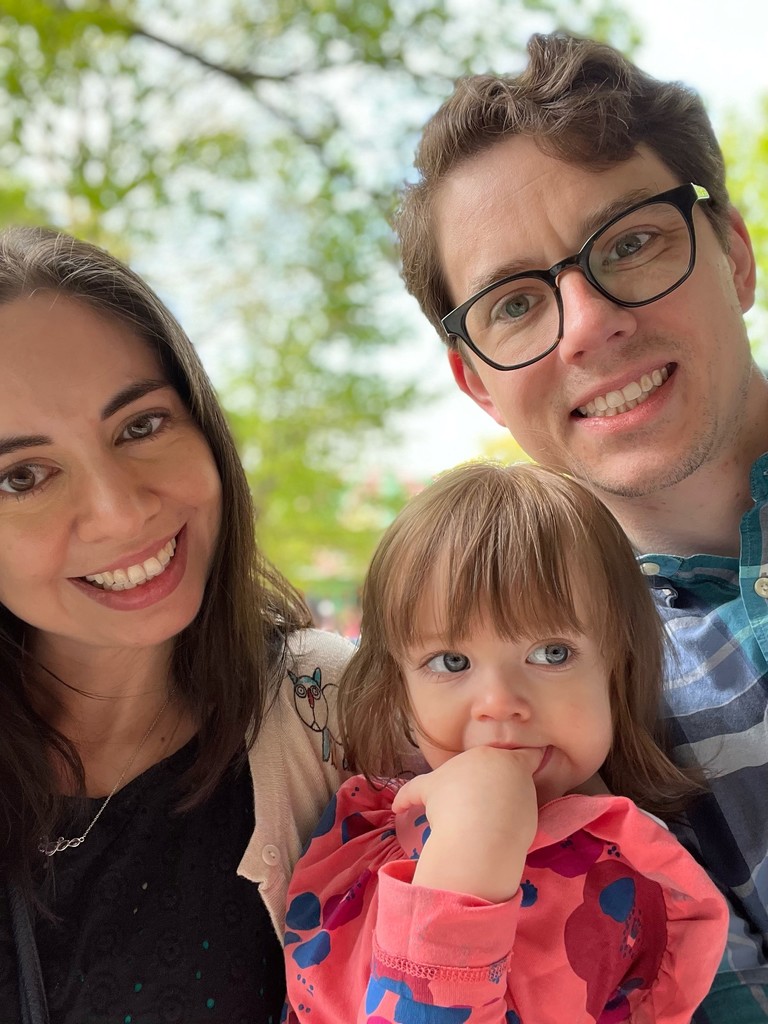 Q: Could you share some background about yourself?
LD: Hi everyone! I am Lorena Dion. My pronouns are she/her/hers. I was born and raised in Lima, Peru. I completed my bachelor's degree in Economics at Central Connecticut State University. Right out of college, I initially worked at a Fortune 500 company in the insurance industry as an insurance underwriter. After much soul searching, I decided to take a leap of faith and leave my job to pursue a different career path. This career change led me to a position as the Administrative Operations Coordinator at the Loyola Notre Dame Library, where I worked from 2014-2019. During my time at the library, I enjoyed getting to know all of the employees and decided to pursue a Masters of Arts in Leadership and Management at Notre Dame of Maryland University. Based on the experience that I gained at the library, it became evident that I could pursue a career in Human Resources, as I was already touching upon some components in my administrative position at LNDL. After obtaining my master's degree, I completed a Society for Human Resources Management (SHRM) Certification and landed a position as HR Generalist at the Enoch Pratt Free Library. In this role, I oversaw compensation, benefits, retirement, and performance management from 2019 until early this year. Last year a new opportunity came about at LNDL in the administration office, and I decided to pursue it, as I had such great experience while working here in my previous role. At the end of January 2022, I became the new Operations Manager for the library, and I started supporting the library administration office in the areas of HR, Administration, and supporting Financial Management functions.
Q: What got you interested in this position at the library?
LD: The reason I was interested in the position was that it expanded on the work I was doing as the Administrative Operations Coordinator as well as complemented the experience I gained at Pratt as an HR Generalist. Another thing was the opportunity to work under great leadership at LNDL. I also missed working with everyone here, so I was excited to come back after two and a half years!
Q: What are you looking forward to most with this job?
LD: I am looking forward to continuing to learn and grow in my role as Operations Manager. Also, to continue to foster a culture of collaboration while making a meaningful impact to the organization. I am very excited to have the opportunity to work in Diversity, Equity, and Inclusion initiatives, as well as to support staff in their professional development pursuits.
Q: What is something else about yourself that you would like to share with the readers?
LD: I love traveling. I get excited about going on a trip and spending time in an airport. Some of my favorite places I have traveled to include London, Amsterdam, and Oslo. I am hoping to continue my travels in the future (as far as COVID allows) with my 17-month-old daughter and husband. I am very excited about exposing her to other cultures through travel. Although these days, I am more likely to plan outings with my toddler and husband around the Baltimore/DC area. 
We're excited to have Lorena rejoin the Library. Please join us in welcoming her back!