This article was written by library student assistant Meredith Conn. Meredith is a student at Loyola University Maryland, part of the Class of 2024. She plans to major in Forensic Studies with a minor in Biology.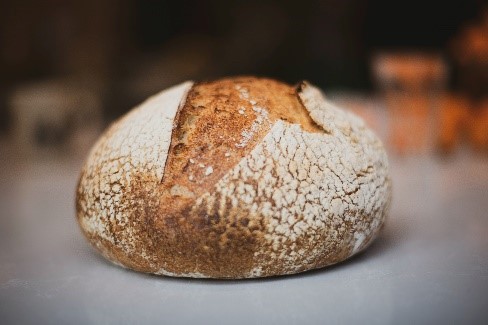 This pop-up class, led by Dr. Andrew Schoeffield of Loyola's Biology department, is a nice way to take a break from the typical lessons you might see in the traditional college setting. Taking you through the process of how to make bread, this session might awaken a new hobby inside of you. Making bread is something that can be extremely rewarding, as who doesn't like bread!? Whether it is for yourself or to give away, there is a sense of joy to come in making bread. Ranging from a loaf of bread to pizza crust, there are a multitude of paths you can take on this journey of bread making.  
Within this class, people might rethink the way they look at bread and food in general. Dr. Schoeffield talks about his experience in his bread making habits and how it all began. While reading one of Loyola's Common Texts, The Omnivore's Dilemma, by Michael Pollan, Dr. Schoeffield found himself looking at food in a new light and was captivated by the author's writing. He continued to read books by that author, and eventually read the book Cooked. This is the book that Dr. Schoeffield credits with getting him to start making bread. He pursued his desires to make "real" bread by watching many YouTube videos to gain an understanding.
His desire was fueled by the fact that store-bought bread appeared to have many substances in it that were unknown or not natural, and Dr. Schoeffield wanted natural and healthier bread. He highlights the simple ingredients he uses for his breads and how the formation of gluten occurs.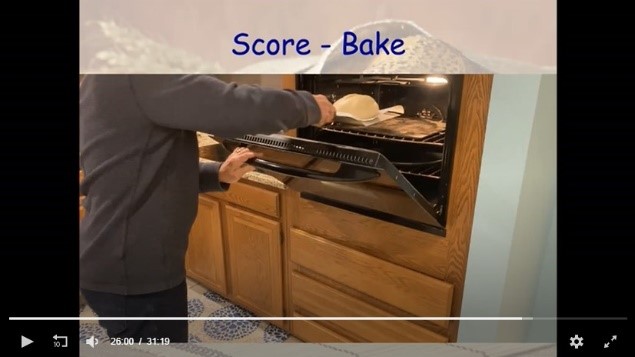 Prior to exploring the process of actually making the bread, Dr. Schoeffield speaks about the organisms and their roles in the making of bread, as well as the chemical reactions that occur, which is to be expected as he is a microbiologist! He then takes the audience through a quick tutorial of how he makes his bread, narrating over a video showing the process of making the dough prior to baking it. Dr. Schoeffield then shows the baking process followed by the finished product, and then shares the results of his students to prove that anyone can do it successfully. This session is a great beginner's lesson to making bread and introduction to the possibility of a new hobby.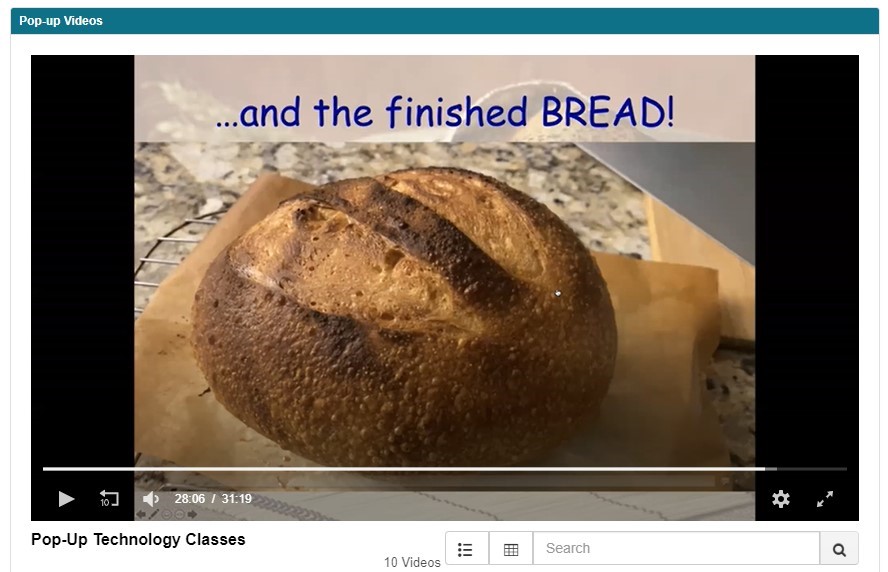 Learn more about the Innovation Station and view recorded technology pop-up classes.