Looking to add some library technology to your online instruction? LNDL has plenty of options to help you record, create, and distribute content for your students! All of the following equipment is available by reservation. Visit the Innovation Station Webpage for more information on all of our available technology!
One Button Studio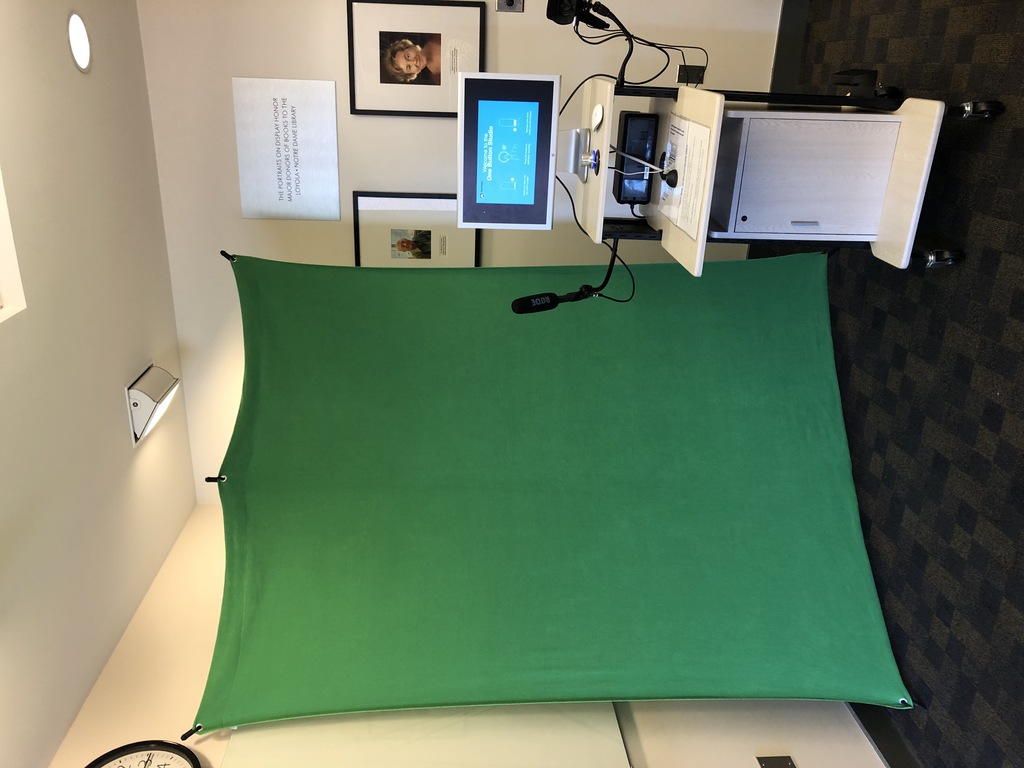 The One Button Studio can record a video of your lecture, presentation, or other video project at the touch of a single button! This all-in-one video recording kiosk is located in the Collaboratory on the first floor of the library. A greenscreen and lighting for your video needs are also stationed in the Collaboratory with the One Button Studio.
Reserve the One Button Studio.
Recording Studio
Use LNDL's Recording Studio to record podcasts, music, or any other audio for your classes. This studio contains two microphones, a MIDI keyboard, a Scarlett i818 audio interface, and an iMac with Adobe Audition, Logic Pro X, and Garageband for all your recording and editing needs.
Reserve the Recording Studio here.
Smartmarker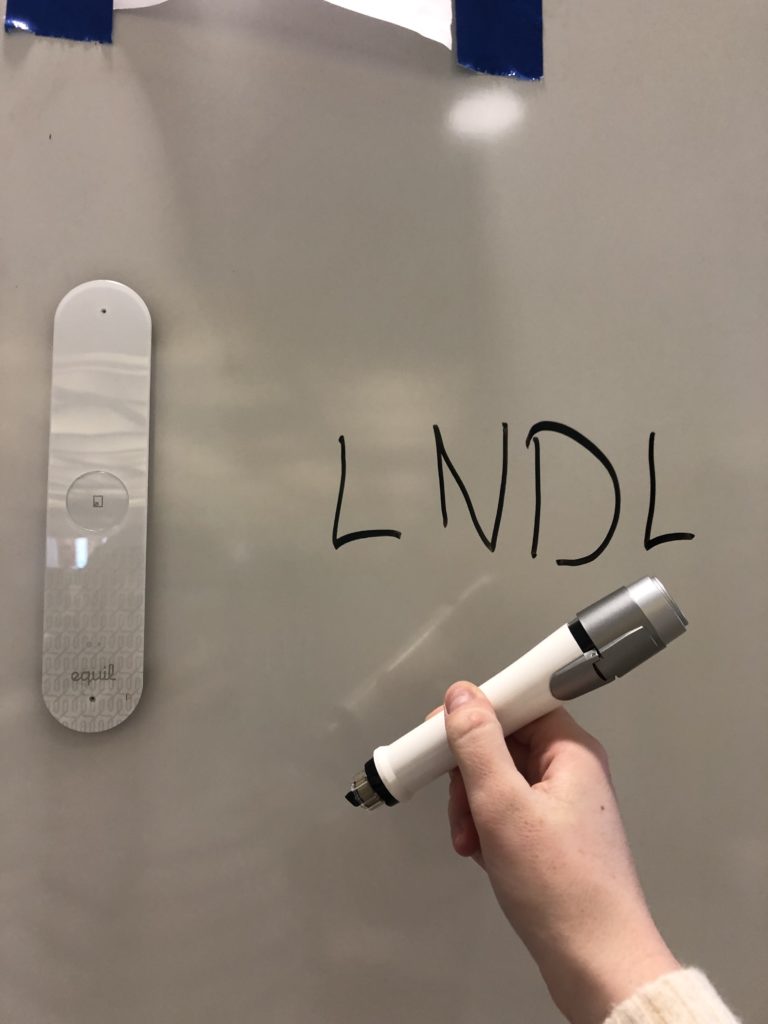 The Smartmarker is an innovative whiteboard sensor system that allows you to save your whiteboard notes, stream them live to your students, and even convert handwriting to text. This is ideal for faculty who are teaching remotely but still use a whiteboard during their lectures. Check out a kit from the Help Desk containing a magnetic whiteboard sensor and electronic marker. Place a regular whiteboard marker (included) into the electronic marker case, download a free app to your device of choice, and you're ready to save and share your lecture notes for synchronous or asynchronous class sessions!
Virtual Reality Classroom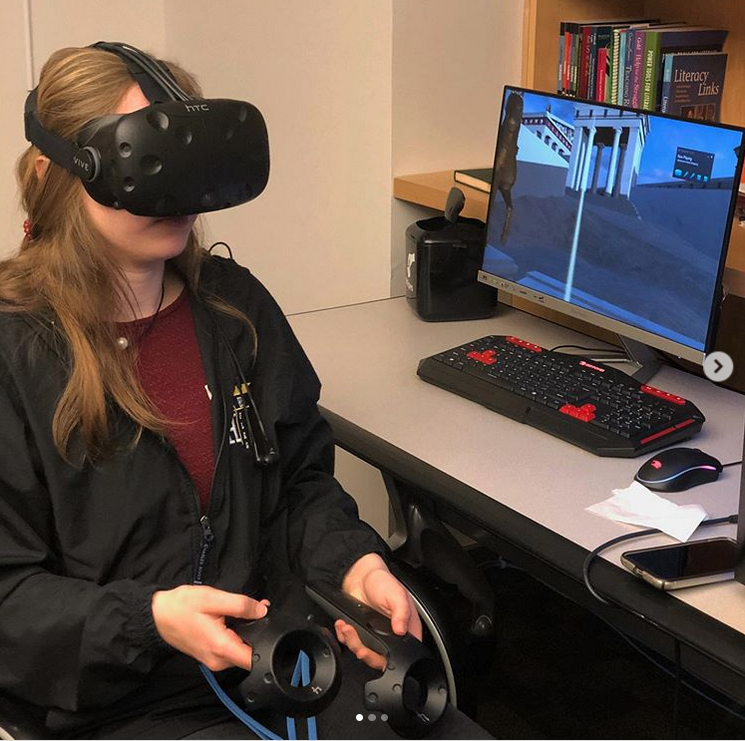 Add virtual reality experiences to your classes for an immersive, educational experience. The library's Virtual Reality Classroom is available for faculty reservation. This classroom contains two HTC Vive VR headset stations—one that is used while standing, the other while seated. Faculty can collaborate with Technology Services staff to find a VR experience suited to their classes, from explorations of historical sites to empathy-building psychological exercises. You can also browse our current VR offerings here. We are also open to suggestions for programs that suit your classes' needs!
360 Degree Camera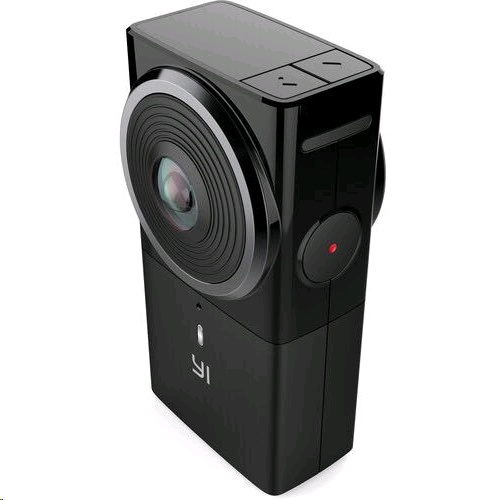 If you'd like to create your own 360 degree VR experience, you can also check out our Yi 360° camera. This camera records videos and images in 360° that can then be viewed with a VR headset, Google Cardboard viewer, or as a 360° video on YouTube.