The Library's technology offerings have grown a great deal each year since the creation of our makerspace. In 2017, the makerspace was founded with Dremel 3D printers, 3D scanners, a sewing and embroidery machine, the One Button Studio video recording station, a poster printer, and the Messy Cart. The 2018-2019 academic year welcomed a new name for the makerspace through our name submission contest—the Innovation Station, submitted by Charlotte Schreyer and Meghan Stangis. Plenty of new technology joined the makerspace last year too:
The Cricut Maker, a smart cutting machine that can cut, score, and write on a wide variety of materials
A button maker that presses 2 ¼" pinback buttons
A recording studio equipped to record and mix music and podcasts
Arduino and Raspberry Pi kits (microcontrollers and mini computers) that allow students to experiment with programming
A laminator that handles paper up to 8.5"x11"
This academic year, we at the library are happy to announce even more new technology available for Loyola and Notre Dame students, faculty, and staff. These updates and additions include:
A Virtual Reality Classroom with four HTC Vive VR stations
A 360° camera for creating immersive videos
LEGO Mindstorms robotics kits
A classroom set of 30 Google Cardboard VR viewers, as well 3 individual cardboard viewers
An attachment for the sewing and embroidery machine for embroidering hats and caps
Visit our Innovation Station webpage to learn more about all of our amazing technology and book training appointments.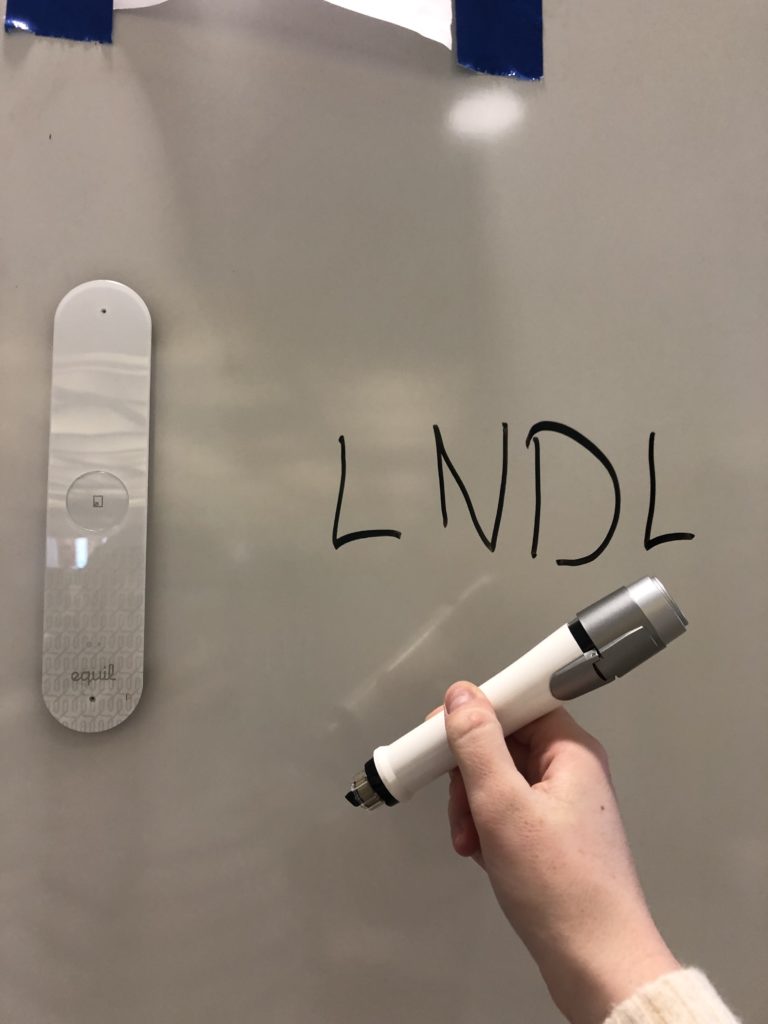 In addition to all of our makerspace technology, we've also updated our Educational Technology offerings. In 2018 we introduced Collaboration Stations (mobile TVs onto which users can wirelessly project their own device screens), the Viz Wall (an extra-large touchscreen display in the IDEASpace) and the Smartmarker (a whiteboard note capture system). This past year, we've added new Collaboration Stations to our Lab B classroom, updated the Viz Wall so it functions as a giant Windows computer, and added a second Smartmarker kit for checkout. For more information on this technology, click here.